Welcome to our Site
3 Star Hotels in Madhya Pradesh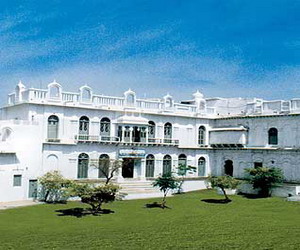 Madhya Pradesh is the largest state of the Indian mainland and a cluster of inestimable districts and varied geographical and climatic features. Apart from the magnificent Vindhyachal mountain range, river valleys and plateaus, Madhya Pradesh is prominent for its magnificent art, craft, music and dance. Not only is the natural beauty of the wildlife of Madhya Pradesh quite enthralling, it also flaunts impressive structures of the primeval and medieval period. Hence taking into account the considerable influx of the tourists from all over the world there are many decent accommodations that are available here. Hotels in Madhya Pradesh are available in different categories and all the hotels of the respective categories have maintained their standards and have brought accolades to the hospitality industry of Madhya Pradesh.

The state of Madhya Pradesh reveals the charming and captivating combination of the beauty of nature, tradition as well as trend. Madhya Pradesh is renowned for the temples of Khajuraho and the spectacular sculptures there. The World heritage site of the Stupas of Sanchi is thronged not only by the Buddhists but the tourists from across the globe. For the animal lovers Madhya Pradesh offers the Kanha National Park, Karera Bird Sanctuary, Bandhavgarh Park, Panna National Park, Pench National Park and the Shivpuri N. Park to catch up with the Barasingha or Swamp Deer, Bison and the White Tiger (albinotic). The golden triangle comprises of Gwalior-Jhansi-Khajuraho as the major tourist destinations with Shivpuri and Orchha on the route. This triangle is popular with the tourists. The destinations of Bhopal, Indore, Gwalior, Jabalpur, Panchmarhi, Mandu, Chitrakut and Ujjain are not to be missed while in Madhya Pradesh.



The 3 star hotels of Madhya Pradesh mostly cater to the upper and upper middle class. Spread over huge areas, the sprawling structures of the 3 star hotels supports various facilities that offer the customers to enjoy royal pleasures in the midst of nature.

There are enough decent accommodation options in Madhya Pradesh and the scene is getting better every passing day. There are a number of star category hotels catering to the needs of tourists coming to explore Madhya Pradesh or interesting in exploring the scenic region around.



Following are the different categories of Hotels in Madhya Pradesh...